Urgent Call for Action Statement of the Asia Pacific Baptist Federation At the Molestation and Gang Rape of two Girls by Mob in Manipur!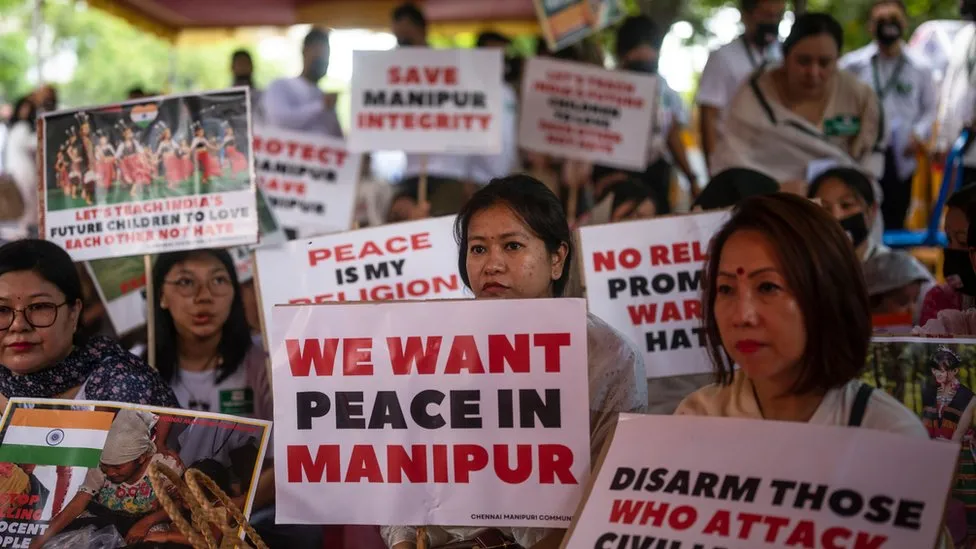 Sources: BBC.com
We write with a heart that is heavy about a situation that we believe breaks the heart of God too.
The APBF which is constituted by 65 member conventions in 22 nations across Asia Pacific with over 40,000 members, part of the 47 Million Baptist among the Baptist World Alliance spread in 126 nations worldwide with 241 member bodies would like to express its profound outrage over the incident of rape and molestation that has come to light two months after it taking place; along with our deep concern over the ongoing situation of violence in the state of Manipur, India and the visible lack of political will to restore peace and bring this situation under control.
We wish to express our deep and profound outrage at the heinous and reprehensible act of molestation and gang rape committed against two tribal girls by a mob. This horrifying incident has shocked all of us to its core, and we cannot allow such atrocities to go unanswered. As APBF we stand for gender justice, equality, and respect for all individuals, regardless of their ethnicity or background. The brutal assault on these young girls not only violates their fundamental human rights but also serves as an abomination to the principles upon which humanity is founded.
We must and cannot remain silent bystanders any longer, as our silence only perpetuates the cycle of violence and injustice; and eventually we who have stayed silent will risk our very lives too. Dr. Martin Luther King said it's a double sin to remain silent for racism is a sin and to not speak up about racism is a sin. "There comes a time when silence is betrayal. Our lives begin to end the day we become silent about things that matter. In the end, we will remember not the words of our enemies, but the silence of our friends…For evil to succeed, all it needs is for good men to do nothing".
In the wake of this gruesome incident, it is imperative that regardless of our tribes and ethnicities as members of APBF we raise a united voice demanding immediate action from the government of India, the Supreme Court and its respected leader, Prime Minister Narendra Modi. It is time that we address the underlying issues that contribute to such violence and ensure that our justice system is equipped to deal effectively with such cases.
It is time for action, and therefore, we call upon the government and Prime Minister Narendra Modi to take firm steps to ensure justice for the victims and to prevent such incidents from occurring in the future. We call upon the government and justice system to swiftly conduct a thorough investigation into this incident and ensure that all those responsible for perpetrating this heinous crime are brought to justice. We need to send a clear message that such barbaric acts will not be tolerated in our society. We urge Prime Minister Narendra Modi to act honorably and take strong and decisive actions against such acts of violence and go beyond the public condemnation of this dreadful incident.
Let us together be bold and fulfill our prophetic calling as a church to raise our voice on behalf of the people of Manipur and against all the violence that has gone on for the last two months. We must work towards creating a safe and secure environment for every individual, regardless of their gender or ethnicity. For just as scripture reminds us, we have been entrusted the ministry of reconciliation and conferred the Ambassadorial office of reconciliation. May we be models of that reconciliation in Christ.
We as APBF stand in solidarity with the victims and their families during this painful time, for the true measure of a society is how it protects its most vulnerable members.
May Justice Prevail!